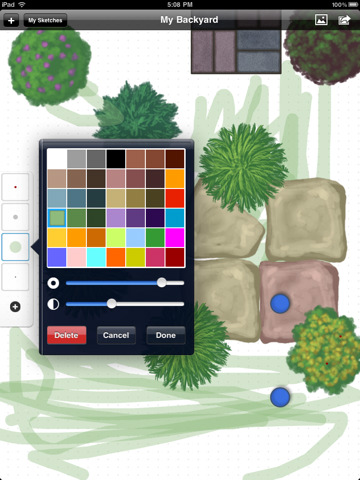 TechRadar reviews a range of free iPad apps:
Adobe Ideas 1.0 for iPad
This free app helps you sketch out ideas, annotate photographs, extract color themes from photographs, and more. Sketches created in
Adobe Ideas
can be emailed as a PDF for editing in
Illustrator
or
Photoshop
or viewing with any PDF viewer.
Air Video Free
Despite naysayers whining about the iPad screen's 4:3 aspect ratio, it's a decent device for watching video, but it lacks storage for housing large video collections. Air Video enables you to stream video (converting it on-the-fly, if necessary) from your Mac or PC. The main limitation of the free version is that it only shows a few items(randomly selected) from each folder or playlist.
The Guardian Eyewitness
A showcase for engaging photography,
The Guardian Eyewitness
provides a daily, visual reflection of global events. You get access to the most recent 100 photos, which can be viewed full-screen or with a caption and 'pro tip'. You can also save photos to your iPad or share them via email.
More reviews of top free ipads at
TechRadar
.
Latest review of apps for Special Needs see
Special Needs Uses
tab of this blog.